Testimonials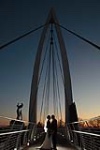 Craig & Rachel
very professional working with Amy from start to finish. We both loved how well the wedding day went. You did a good job keeping us on schedule, being able to get all the photos we wanted . All the images were beautiful. The wedding album looks amazing . We were both please how quick the turn around was for getting our pictures out.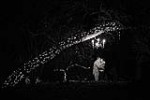 Zach & Stephanie
Amy did an amazing job! She was very professional and had very great ideas. She hid in the bushes for awhile just to get the best picture possible of our proposal. The pictures turned out amazing and we are so happy with all of the great pictures and how everything went! Thank you, Amy, so much for everything you did! It was a perfect night.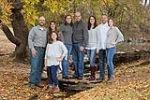 Francois Family
I was so very pleased with the quality of the photos that were taken. The experience was wonderful. I would highly recommend Lola Jo Photos to others.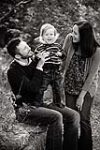 Charles, Kylee & Jackson
Amy did a great job of capturing all the perfect moments and smiles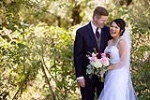 Chris & Mandy
Amy!!! Omg I'm so in love with these photos! You ladies did an excellent job! Your entry made me tear up! Thank you thank you for everything! Amy did an amazing job with our wedding! She definitely put our minds at ease with the photography aspect. She coordinated well with our wedding planner on setting up the timeline and making sure we had enough time to take all our portraits that we needed to take with my family and friends.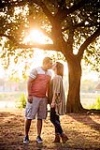 TJ & Erin
Five Stars. Easy to work with, had great ideas and would recommend to anyone!!!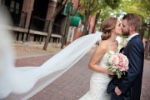 Corey & Nikole
Hi Amy, We love love love our photos so much!! I was so excited to see them. Thanks so much! Nikole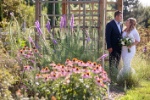 Lindsay & Jason
Amy, they're beautiful. Thank you for capturing the best day of our lives! Lindsay & Jason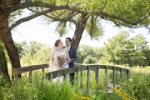 Adam & Ericka
Amy, thank you so much! They are beautiful!! I'm literally crying because you did such an amazing job! Amy was wonderful! She was so clam, organized, kept us on schedule and was able to provide us with all of the photos we wanted.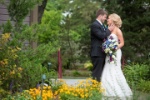 Erika & Alex
"Amy was AMAZING! We have some pinterest-worthy photos and haven't even received the whole album yet. She was great during the reception- I never even really noticed she was there but everytime I needed her she was right on hand and ready! I couldn't be more pleased."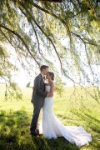 Rachel & Thomas
Amy, What a true blessing & honor it was to work along side you during our special wedding time! Your attention to all the details, kind spirit & friendliness made both the bridal shoot & wedding so much fun. We could not have asked for more perfect pictures. Thank you for truly making our wedding perfect! Sending all our love, Rachel & Thomas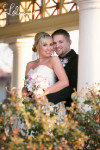 Jon & Karri
Choosing Lola Jo was one of best wedding decisions we made! We drove 75 miles one way to get to them and it was well worth it. Brandi was AWESOME to work with and made the whole experience great. She shot our engagement pics when it was blowing 60 mph + outside and they still turned out great. She completely captured our entire wedding night down to every detail. Not one thing left out. You can literally scroll through the pics and relive the whole night. Keep this in mind.. After your wedding day is over, the ONLY thing you have left is pictures. Don't wish for a better photographer after it's too late. Choose Lola Jo and let them work their magic! When the day comes and we have children to photograph, we will be back :)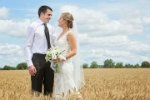 Kristin & Brandon
These photos came on the perfect day! We had last night to sit and look through all of them together. It was so fun to relive the day and see things we didn't even know about! The pictures were amazingly beautiful so we want to send you our biggest thank you!! Thank you so much for capturing so many special moments from our day and for highlighting all of the beautiful people in our lives so perfectly. You are the best, Kristin and Brandon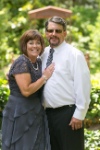 Kelly & Tim
So beautiful, thank you for capturing priceless memories. You ladies are so wonderful to work with and are so talented. Thank you for capturing this beautiful day. There are not enough words to adequately express our gratitude to you. Amy, you are so personable and a true joy to work with. Thank you for sharing your amazing talents with us. Forever grateful, Kelly and Tim (Bride's mom and dad)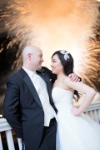 Gammy & JD
Amy Stevens was my photographer for our engagement/wedding. She exceeded our expectations and worked really hard on capturing all the precious moments of our big day. I couldn't ask for more, the photos turned out so BEAUTIFUL! She knew exactly the places to shoot the perfect shot! It's been a pleasure working with her and I would highly recommend her =)
Kayla & Brad
Brandi is incredibly creative and so much fun to work with! We love our engagement photos - it was 100+ degrees and windy that day and they still look amazing! She is very professional and prompt. You will love your photos!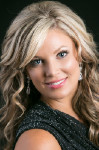 Shelby
Brandi from Lola Jo Photography was our photographer for our engagement pictures, wedding day and she has also done other photo sessions for me. She does an amazing job and my husband and I couldn't have been happier with our results. She is very easy to work with and very quick to respond to any questions or concerns we ever had. I have recommended her to many of my friends and family as will continue to do so. If you are even considering Lola Jo Photography then you should end your search there, you will not find another photographer in the area that does a better job than Brandi does! -Shelby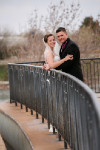 Mindy & Ben
We are very happy and proud of the images from our wedding! The wedding day was seamless with pictures prior to the ceremony, and the photographers blended right in during the ceremony and reception. Brandi was wonderful to work with from the start of my inquiry to after I received my disc and album. I'm very pleased and would highly recommend Lola Jo Photography if you are looking for a professional staff with quality products and affordable pricing options.
Sarah & Jorden
We loved Brandi from Engagements to the Reception!! Lola Jo offers everything to make your wedding exceptional! - Sarah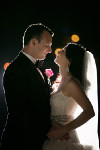 Tobi & Kolbe
Brandi, I love them all and am forever grateful that I was able to twist your arm to make the trip! My day would not have been the same with out you. Thank you for the amazing images! They are gorgeous! Stay warm! Tobi

Kortney & Jeremy
Hey Amy and Brandi!!!The first time Jeremy and I viewed these photos, we were sitting in an airport bar in San Juan, PR coming back from our honeymoon in Antigua, crying our eyes out and laughing with sheer joy at how BEAUTIFULLY you captured every single moment of our incredible day! We cannot thank you enough! Through much sweat and many tears (on our part!) we could not be any happier!Big Hugs and many thanks!Kortney and Jeremy Kittle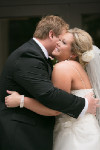 Alicia
Brandi provided excellent service and quality photos! We were so happy with our wedding photos!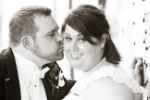 LeeAnn & Steve
Amy, thanks so much for the beautiful photos!--LeeAnn Davis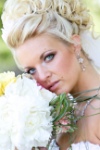 Danika & Shane
Amy, I really can't express how grateful I am for the wonderful pictorial memory your have given us for Danika and Shane's wedding. "Thank You So Much". The photographs are AMAZING and we appreciated your over and above attitude that day. Thanks for everything.Davina (mother of the bride)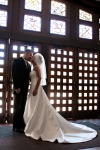 Janelle
Amy - we LOVE THESE!! You did SUCH an awesome job. We are very pleased and so excited this is just a "sneak peek." These are already SO GREAT! It will be so fun to see ALL the images when you are finished. You have an awesome talent, and we cannot thank you enough for all you have done for us! Looking forward to seeing more. You are super fast! WOW!! THANK YOU, THANK YOU, THANK YOU! We will be singing your praises for sure. :)Janelle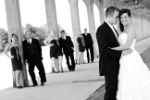 Melissa & Kyle
Thank you Amy!They are so beautiful, I can not tell you how much we love them! The few people that have seen them so far from the online proofing are amazed and say that they look like magazine ads :). I simply tell them that it's because we had an amazing photographer and my fiance looks like a model :). Thank you so much and I can't wait for the wedding/reception pictures. Thanks again!Melissa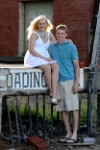 Julia & Jarrett
Hi Amy! I love the engagement pictures! You are so wonderful!!! Thank you,Julia Matthias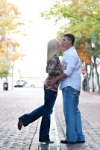 Bailey & Casey
Hi Amy, Thanks again for taking our engagement pictures. I was so happy with how they turned out. I can NOT decide which ones to get... so I just ordered the CD with all of them! Casey's cousin loved them so much she was crying looking at them! Everyone I show them to says "I love her style!" and I say "I know, that's why I loved her pictures in the first place!" Casey and I are both looking forward to the wedding pictures. Have a great day! Bailey Basinger

Stephanie & Jonathan
Amy, Thank you so much for doing Jonathan & my engagement pictures. They look great! (I keep going through the proof book because they are so awesome!) Again--Thank you for your time & talent! (& I can't wait for the wedding & the amazing pictures! :-) Stephanie Webber & Jonathan Farmer

Anne
Amy, I wanted to give you some feedback on the pictures. We completely love them! I have to admit I checked the online proofing section of your website almost everyday since we had the shoot just in case you posted our pics early, because I was so excited! :o) I couldn't wait to see them and they turned out better then I imagined! Thanks again for taking them and we can't wait to have you shoot our wedding. I'm so excited after seeing the engagement pictures to get them done, I know your going to do an amazing job!Thanks again!Anne Simonsick

Melanie
Brandi shot my engagement and wedding pictures and I will say I had the best experience i've ever had with a photographer. There was not one picture that we were not satisfied with. She is so willing to work with you on everything which makes everything pleasant. She listened to every suggestion that I had and had great suggestions herself when I couldn't make decisons on my own! She is fun, efficient, has new creative ideas. Also, the variety of the packages and prices were what initially drew me to look into Captured Expressions after a friend of mine referred me. I feel like I got so much for the price I paid and I had so many choices. Thanks! MelanieThiessenHillsboro, KS

Erica & Rob
Amy-Thank you so much for being our wedding photographer and for catching so many beautiful moments. We are so thankful. You were such a joy to work with and we couldn't have asked for more!Thank you for it all!Rob & Erica Haude

Tracy
I just wanted to tell you that I have had a WONDERFUL experience working with Brandi! She is very professional, polite, and respectful. She is also very prompt at returning phone calls and e-mails. She has an amazing talent and all of the pictures that she has taken for me have come out better than I imagined they would. She adds her own spark to each picture to make it look the best. She also does what the client wants. She is extremely open with taking our ideas for a great photo. She also has great prices and packages. She is a very sweet person who really cares about the client and how their pictures turns out and she is also willing to go back and change things to make the client happy. She is a wonderful photographer and a wonderful person. I am so happy we chose her to do our wedding pictures. These pictures will capture the most happiest moment of our lives together and we want them to be perfect and I have full confidence in Brandi and her work. If you want great pictures and a great photographer who will work for you by keeping whats best for you in the back of her mind constantly, I would definitley pick Brandi Coldwell. You will not be disappointed.Sincerely,Tracy

Natalie & Matthew
Dear Amy & Lois, We couldn't thank you enough for your friendly and awesome service you provided on our special day. Both your help was so very much appreciated. You were GREAT. We can't wait to get the pictures! Thank you so much again! Natalie & Matthew Butterworth 4-5-08

Heather
Hi Amy, I just wanted to take a moment and let you know just how much Matt and I appreciate you taking our engagement pictures. They turned out wonderfully and we couldn't be more happy with them! It is going to be really hard to pick which one to put in the paper and which one to put on the invitations:) However, we will be in touch with you once we decide which pictures we want for what! I just wanted to extend our thanks for the beautiful pictures!Thanks, Heather Morrison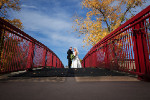 Dru & Patrick
Brandi from Lola Jo Photography was so much fun to work with. She has a very unique vision and will not make your engagement of wedding photos look like everyone else. She was very professional and easy to communicate with. She also took the time to research and look into outdoor places that were good to take photos at. We will be using her for future family photos.